Grammarly is a grammar and punctuation checker that is widely used by many people.
But, is Grammarly safe to use?
Yes, Grammarly is safe to use.
Grammarly is a trusted grammar and punctuation checker that is available for free and premium users.
We have created a detailed article to answer your questions related to the Grammarly premium.
Here is an official statement from Grammarly:
We use industry-standard encryption to protect all user data in transit and at rest. Whether you're receiving suggestions through a desktop application or browser extension, or you're saving documents in your Grammarly Editor, all your data is encrypted and safeguarded.
If you want to produce an error-free piece of writing, you may use Grammarly free version.
Now, wasting no more seconds, let's jump to the right question.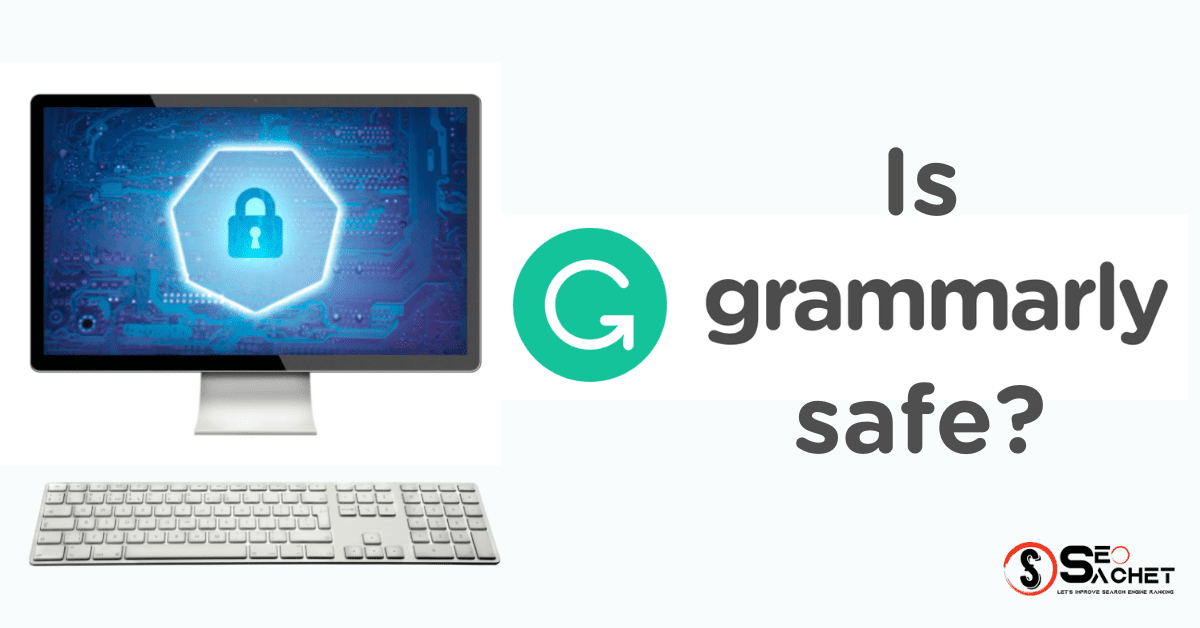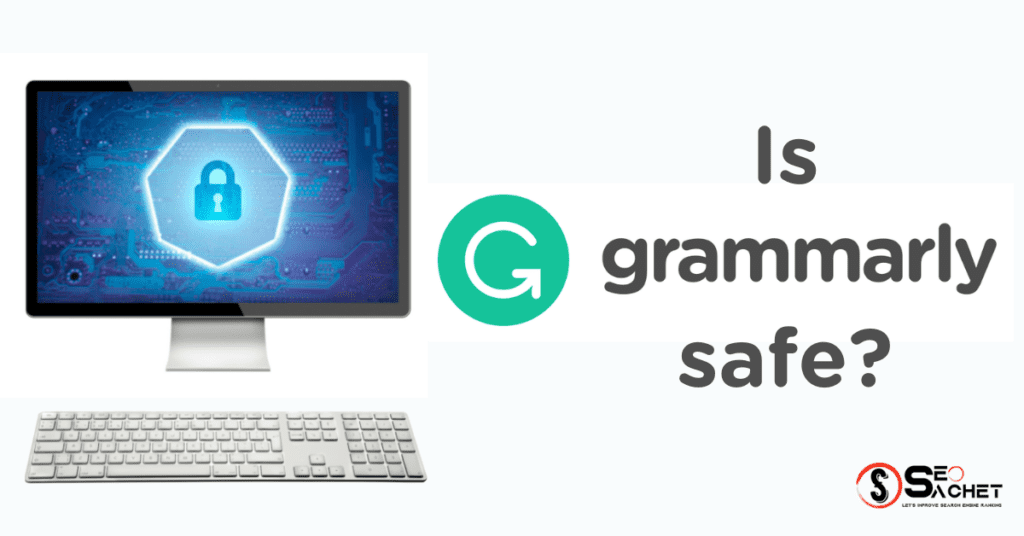 Is Grammarly Safe and Secure? Why should you use Grammarly Premium?
Is Grammarly Safe?
Grammarly is absolutely safe to use with free and premium versions. Neither does it steal your data nor does it access any sensitive data that you fill in sensitive fields like passwords, credit card details, or any other similar places?
You may wonder how confidently I can say it. The reasons are here:
I have been using it since 2014 without a single issue
Not just me, all fellow bloggers and authors trust it
It is more accurate than any other grammar checker
It only checks the text you typed using Grammarly. If you have any concern that it steals your data, then it is not true.
As it is crucial to create a professional image in front of your audience. So, being a blogger myself, it is my priority to use Grammarly to provide flawless content to my audience.
I'm still using Grammarly Premium to proofread and create error-free articles.
If you're a blogger, you must know Neil Patel, Brian Dean, Harsh Agarwal, Matthew Woodward, and Adam Enfroy. They all recommend using Grammarly to produce flawless content.

Grammarly has been founded in 2009, and since then it is continuously grown. Millions of users use Grammarly daily to proofread their content.
Grammarly's reputation can be estimated because they have featured it on some of the best websites like The New York Times, Forbes, TechCrunch, Wall Street Journal and USA Today, etc.

If so many reputable companies trust Grammarly of course, it is safe to use.
Does Grammarly Steal Your Data?
No.
Grammarly never steals your data. Of course, it saves your name, email address, payment information, device, etc. while you register for Grammarly's premium app. But it doesn't mean that you become vulnerable.
This information is also accessible to them because you explicitly allow them to use it while signing up.
So, why do they collect this information?
It is necessary for them to collect your personal information like name, email address, etc. when you log in to identify yourself. Collecting such information does not mean that they are stealing your information. In fact, you give such information to every other platform where you register.
Why do they collect your payment information?
They collect your payment information when you become a premium customer, as it becomes necessary to complete your payment. But you need not worry about the security of your personal information as it is secured by an industry-standard SSL/TLS encrypted connection.
There is nothing to worry about, as it doesn't steal your information.
Is Grammarly a Keylogger?
No, not at all.
You just feel free to use Grammarly for editing your content. They always block it from accessing the sensitive fields and accessing the text that is written in non-sensitive fields. Even if you use a browser extension or mobile keyboard, you need not worry about keylogging.
Grammarly only accesses the text you write when you're actively using the app.
Does Grammarly Get Ownership Rights To Your Text?
Absolutely Not.
Of course, whatever you have written shall always remain yours. Grammarly does not claim any copyright on the text that is edited.
They explicitly mentioned it in their Terms of Service.
However, in their Terms of Service, they clearly mention that they use our content to provide suggestions to us and to improve their site
You may also read: ProWritingAid vs Grammarly: Which is the Best Grammar Checker?
Why Should You Use Grammarly Premium?
Grammarly is a freemium app, which means you can use Grammarly in two ways, either as a free version or a premium version. Grammarly's free version allows you to check for basic grammatical errors while the premium version suffices for your every task.
Grammarly Premium helps you in the following ways:
There are many grammar and punctuation checkers available, but Grammarly wins the battle. It is the best writing assistant that checks for grammatical errors with accuracy.
If you're looking for creating a career in writing, it is worth investing in Grammarly Premium.
I am using it since 2014 and can proudly say that it is the best grammar checker I found ever.
Is Grammarly Safe and Secure? Why should you use Grammarly Premium?
FAQs: Is Grammarly Secure
Verdict
There are many apps available for grammar checks. I have tested out several grammar checkers but none of them stand in front of Grammarly. It is not only me who is recommending Grammarly premium, in fact, several renowned authors and bloggers also recommend using Grammarly.
Popular bloggers like Brian Dean, Adam Enfroy, Harsh Agarwal, and many more always recommend using Grammarly Premium for generating error-free content.
I have cleared every single doubt regarding how safe is Grammarly app. Just go through the above article and clear all your concerns about Grammarly.
You can avail yourself of an exclusive Grammarly discount by signing up for the free version.
Note: If you're still worried about your privacy, then you should download the Grammarly app on your Windows or Mac desktop. In this way, you can feel safe that Grammarly is not accessing any of the online data that you are typing. However, I'd still proclaim that Grammarly is safe to use.
If you like this post, please share it with others.
Please share your thoughts on the Grammarly app in the comment section.